Get Ready for NRF 2023: Retail's Big Show
As their customers' expectations continue to evolve, retailers and eCommerce brands need to break through their business-as-usual operations and embrace innovative partners, technologies, and solutions to accelerate growth.
Meet with us
Are You Ready to Break Through?
Radial partners with some of the world's leading robotics companies—including Covariant, Exotec, Geek+, and Locus Robotics—to automate our eCommerce fulfillment centers with picking and packing technologies that enable us to fulfill orders faster, increase productivity and accuracy, and operate 24/7—all while working side-by-side with our world-class staff.
Stop by booth #6150 to see innovation in action. This year we're showcasing a fully operational Covariant AI-powered robotic putwall used for order sortation and displaying a Locus robot for goods-to-person automation. You can experience up close some of the technologies that power our optimized fulfillment centers. We'll also have interactive demos, videos, scanners, POS devices, and other information and technologies on display for a fully immersive event experience.
Meet with eCommerce Experts
We hope you are as excited as we are to attend Retail's Big Show in 2023! Register now to arrange a private meeting at booth #6150 with one of Radial's eCommerce fulfillment, transportation management, omnichannel technology, payments and fraud, or customer care experts.
Join Our Big Ideas Session
From startup to global sensation: How a leading retail brand expanded its operations to reach worldwide demand
Monday, January 16th at 4:00 – 4:30 p.m. | Expo, Stage 5, Session #BI80
The retail world is grappling with economic uncertainty as it continues to face rising costs, excess capacity, labor shortages, and challenges to growth forecasts. In this environment, find out from a leading online retailer how an effective eCommerce fulfillment strategy enables you to deliver on consumers' ever-evolving needs and expectations.
Steve Hewitt
Non-Executive Chairman,
Gymshark



Chris Ormonde
Former Global Operations Director,
Gymshark



Laura Ritchey
Chief Operating Officer,
Radial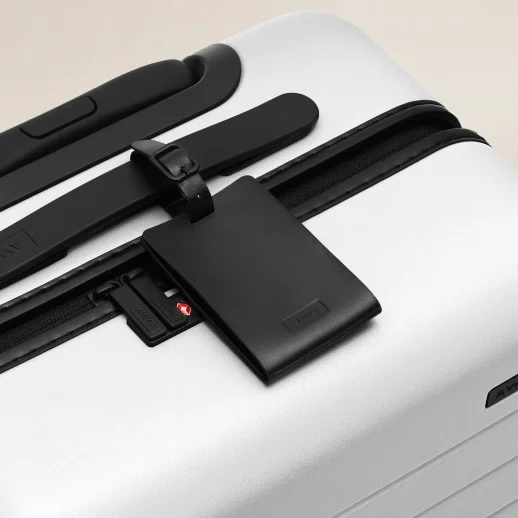 Don't Miss Out on Our Giveaway!
This year Radial is pleased to partner with Away Travel to showcase our fulfillment services firsthand. Visit us at booth #6150 to order your own free monogrammed Away luggage tag as a thank you for stopping by to learn more about our solutions. With 30+ fulfillment centers and nearly 16 million square feet of purpose-built fulfillment capacity, innovative technology, and proprietary transportation solutions, our team of experts pick, pack, ship, and deliver orders with unparalleled efficiency. Let us walk you through how we manage orders from start to finish and mail the Away luggage tag directly to your home!
Break Through eCommerce Barriers to Create Exceptional Customer Experiences
Radial helps retailers and eCommerce brands break through to the next level of fulfillment, transportation management, omnichannel technology, payments and fraud, and customer care. Over 200 brands rely on Radial's solutions to power their eCommerce operations and deliver distinctive, personalized, and memorable customer experiences.

Scalable eCommerce Fulfillment
Radial engineers tailored solutions that fit your unique needs through an expansive fulfillment network, innovative technology, and industry experts that combine to deliver flexible fulfillment solutions that scale with your business. Powered by automation, Radial's cutting-edge fulfillment centers make optimal use of space and labor and ensure you always meet your customers' expectations even when volume spikes.

Transportation Management Expertise
Radial's multicarrier shipping platform and transportation management solutions unlock enterprise-scale shipping and delivery capabilities that enable you to compete at the highest level regardless of volume. Even smaller retailers without the customary resources, technology, expertise, and relationships can take advantage of our diversified carrier mix to reduce transportation costs while increasing delivery speeds.

Purpose-Built Omnichannel Technology
Radial's distributed order management system optimizes fulfillment by routing orders to the ideal fulfillment center, synchronizing real-time inventory and order data, and seamlessly orchestrating the entire fulfillment process. Use our purpose-built solution to efficiently fulfill orders across all channels and power store fulfillment and dropship programs to increase sales, reduce costs, and elevate customer experiences.

Comprehensive Payments, Tax, and Fraud Protection
Supported by a team of experts and backed by guaranteed payments and a zero fraud guarantee, Radial's full-service payments solution ensures tax compliance and eliminates eCommerce fraud risks. With Radial's managed payments, you can provide customers with a frictionless checkout experience using a combination of AI, machine learning, and efficient manual processes that prevent fraud across the entire transaction lifecycle.

Personalized Customer Care
Radial's nearshore, offshore, and work-at-home cloud-based customer care solutions are as comprehensive as they are configurable, enabling you to scale agents and services without compromising quality.  From understanding customer sentiment through conversational analytics to improving customer experiences through agent-assisted automation, Radial's solutions provide world-class support across every channel.
Don't forget to register for NRF 2023 and schedule a meeting with one of Radial's eCommerce experts at booth #6150.